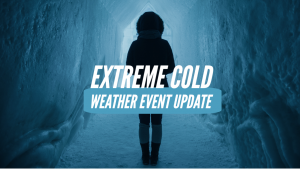 Extreme Cold Weather Update
We wanted to provide an update on the February Extreme Cold Weather event with some background and a list of current efforts that are on-going as we speak.
READ THE FULL ANNOUNCEMENT HERE
We appreciate the financial difficulty the recent bills have caused our members. We will continue to pursue and monitor the activities listed above. Any corrections in the prices or charges that we will receive will be passed on to our members.
Let me know if there is any additional information you need from us regarding our invoices.
Boil Water Advisory Rescinded for the City of Mankato, Jewell County
TOPEKA - The Kansas Department of Health and Environment (KDHE) has rescinded a boil water advisory for the City of Mankato public water supply system, located in Jewell County. The advisory was issued because of a line break resulting in a loss of pressure in the distribution system.
For consumer questions, please contact the water system or you may call KDHE at 785-296-5514. For consumer information please visit KDHE's PWS Consumer Information webpage HERE
The Governor of Kansas awarded Community Development Block Grants(CDBG) to 32 Rural Kansas Communities. The City of Mankato was one of those cities that was selected to receive $600,000 for much needed water system upgrades.  For the past year the Mankato Governing Body,City Administrator,City Staff, Regional Planning, and our Engineering Group CES worked diligently to ensure the deadlines for the application was met in September of 2020. There was a tremendous amount of planning, information, and leg work needed to ensure the application was ready for approval. Without the guidance and hard work of Regional Planning out of Beloit Kansas, and our Engineers, this huge task could not have been possible. On behalf of the Citizens of Mankato the Governing Body thanks the Governor of Kansas, and Kansas Department of Commerce for this major award.
https://governor.kansas.gov/governor-laura-kelly-announces-nearly-14-million-in-grants-for-rural-kansas-communities/
Governor Laura Kelly Announces Nearly $14 Million in Grants for Rural Kansas Communities - Governor of the State of Kansas https://governor.kansas.gov/governor-laura-kelly-announces-nearly-14-million-in-grants-for-rural-kansas-communities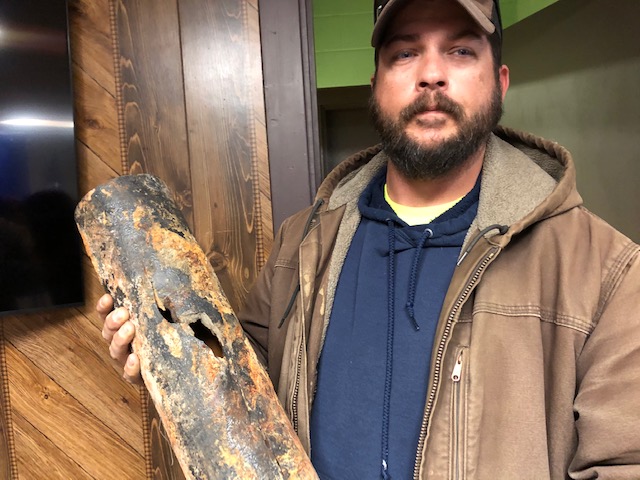 Mankato Water Superintendent Matthew Badger is holding a piece of a broken water line.  Most of our water system was built in the 30's and 60's are in need of replacement.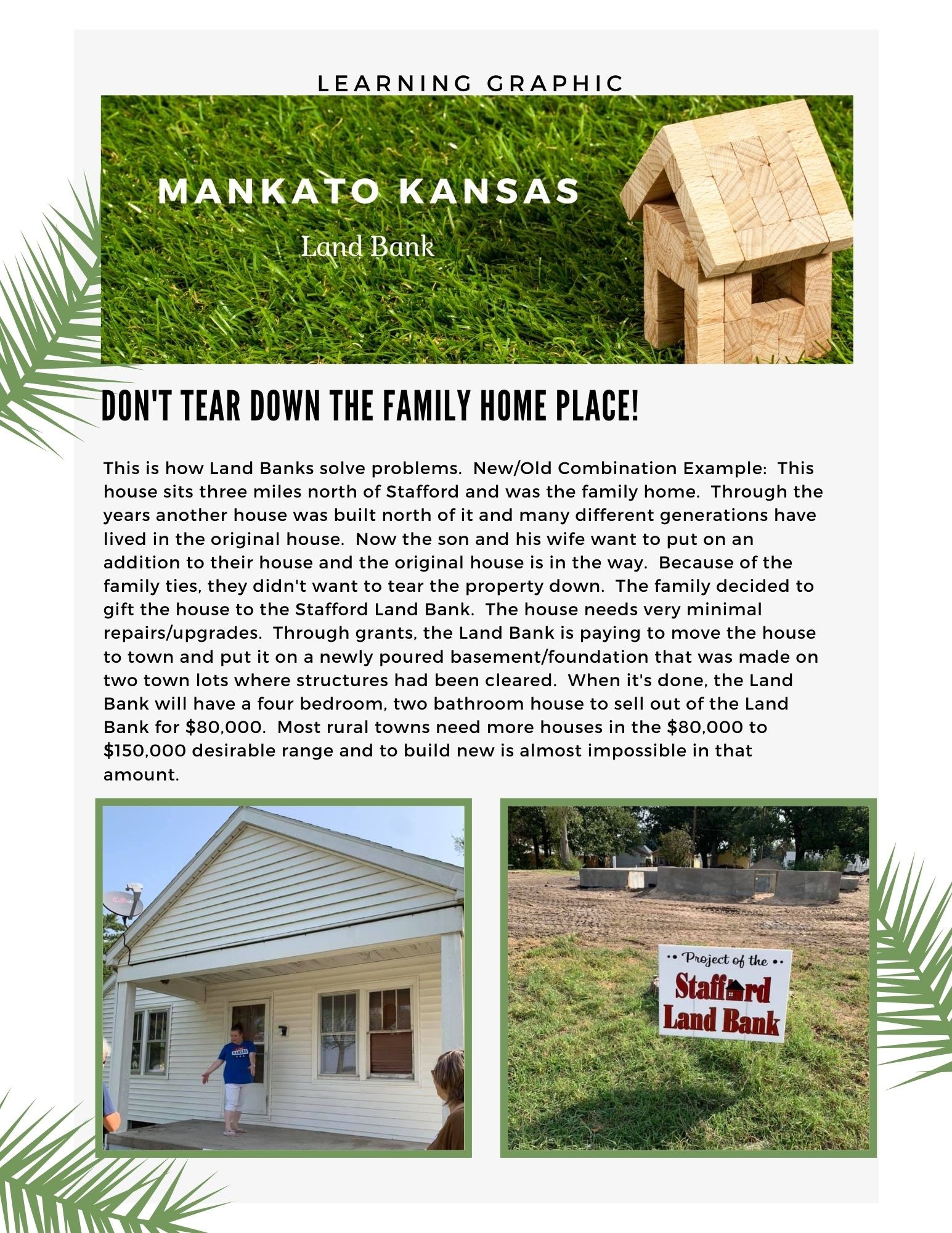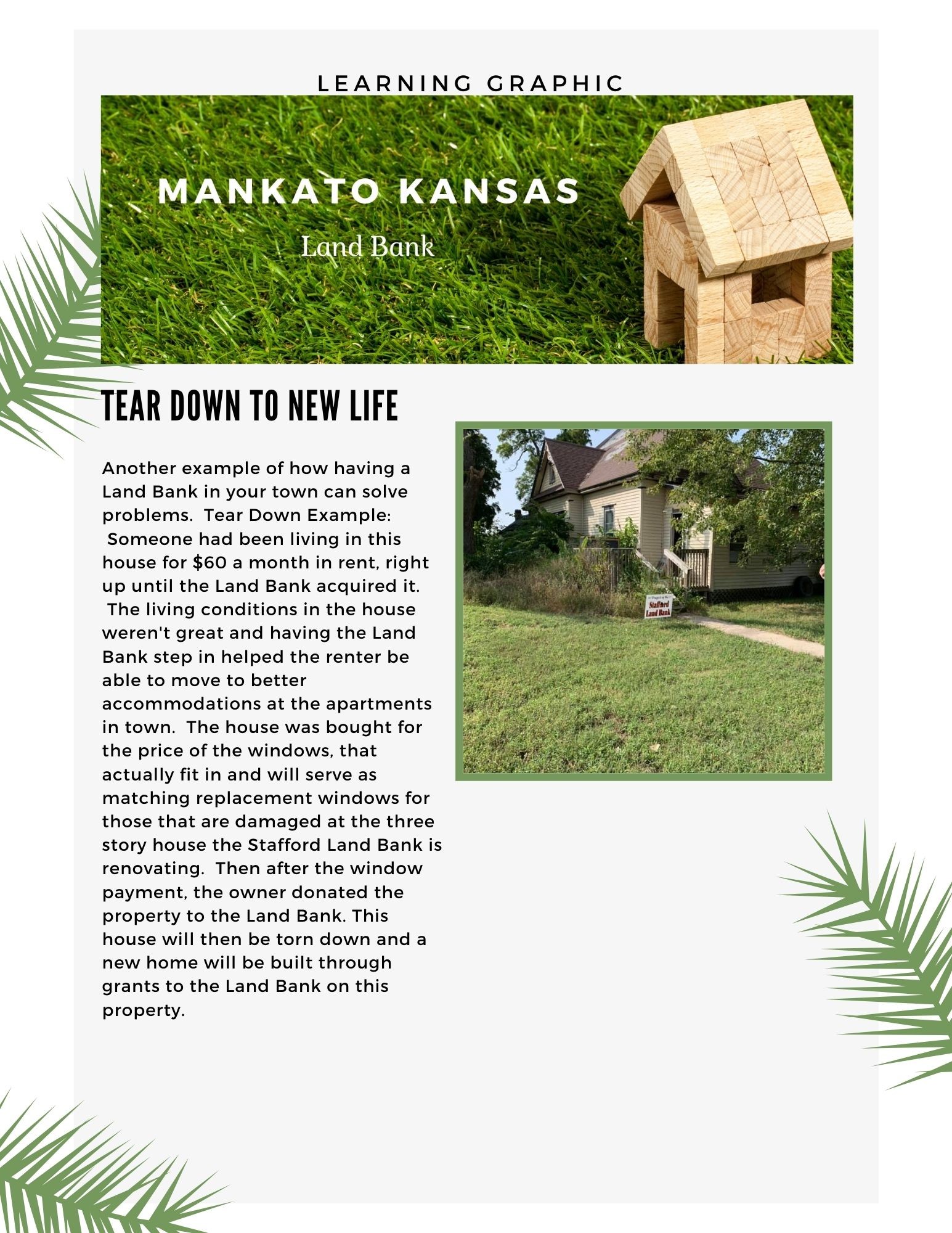 City Offices will be open Monday 15 February, 2021
News Release 112320 in regards to the Face Coverings Protocol
Pool Manager Advertisement 2021
You can contact the city by mail at:
217 S. High Street
Mankato, Kansas, 66956
or call us at 785-378-3141
City of Mankato
Our Mission
The City of Mankato is a small tight knit community located in the heart of Jewell County Kansas. It has a long rich history since its formation as Jewell Center in 1872. Did you know that Mankato Kansas was named after Mankato Minnesota? It has always been a home of the friendliest people in Kansas. If you want a good conversation with a friendly smile visit Mankato. Mankato is the County Seat for Jewell County. Visit our Community and Senior Center, Museum, and many shops downtown. Take in a movie at our historic Ute Theatre. The best source of information is our Chamber of Commerce. Visit our Chamber of Commerce web site at https://www.mankatoks.com/ for information on businesses, real-estate, and many events. We believe this city is a very good place to raise a family with low crime rates and a very good school system.
The City of Mankato's primary mission taking care of the Citizens. Our elected officials strive to ensure the best services are provided 24/7. Our administrative, water, sewer, streets, and electrical staff are some of the best qualified employees in the State of Kansas. The small staff of Mankato must wear many hats to accomplish the goals of the governing body and its citizens. They are true public servants and take pride in keeping their city operating by providing essential services to the public such as clean available water, sewer collection, uninterrupted electrical service, and administrative support. Our mission is to grow and provide opportunities for our citizens and their families.
Located in rural north central Kansas, Mankato is the county seat of Jewell County.  We are always happy  to see new people!
Citizens
The Landbank of Mankato may be assist you towards improving our community!  Please click on the link below to see how!
---
---